No child predator in history was ever so adored. Given the keys to America itself, he took whatever he pleased, and it pleased him to collect and seduce awe-stricken teenaged boys.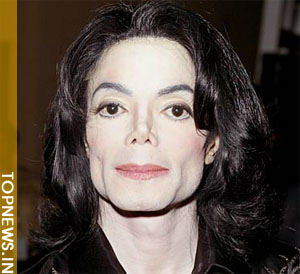 "We don't know that for sure," you might say. Naw, we know that for sure because child molesters are a strange and troubling breed of human being, and that's absolutely what Michael Jackson was. They don't walk, talk, look, or act like normal adults–they practically scream "Here I am, a monster" where they stand in front of you.
I was a 13 year-old skateboarder from a broken family in Southern California when I bumped into the man who owned the skate shop, Doug. He had money, he went to a lot of cool concerts, he put the teens in limos, they all went back to his condo and took jacuzzis. He was a child molester, in jail by the time I graduated high school, and I'm sure a couple of my junior high friends got hurt.
Doug: the wispy personality, the quirky passivity, the nervousness around adults, the inability to deal routinely with them, the inability to look people in the eye, and the limp-wristed handshake. This is what child molesters are like. And lest you think "Hey, my buddy's a lot like that, and he's just artsy–he's no scumbag", well, then, here's the difference: they're always, always, always around kids. The funky or artsy types are almost exactly the opposite.
And, sure, I'm over-generalizing. But also after a dozen or so years of studying and working in Genetics and Molecular Biology, and having grown up around at least two of them, and having gone through ACA twenty years ago and heard dozens of brutal accounts of child molestation, I am of the opinion that they really are a different 'breed' of human being because their behaviors are so totally bizarre, anti-social and utterly recognizable, so strikingly similar across cultures and societies.
Which is why I found it astonishing that any adult would allow a boy anywhere near Michael Jackson after the 1993-94 allegations of molesting 13 year-old Jordan Chandler.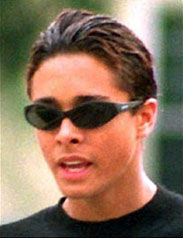 [Jordan's father] Evan Chandler and Jackson, represented by their legal teams, then engaged in unsuccessful negotiations to resolve the issue in a financial settlement; the negotiations were initiated by Chandler but Jackson did make several counter offers. Jordan Chandler then told a psychiatrist and later police that he and Jackson had engaged in acts of kissing, masturbation and oral sex, as well as giving a detailed description of what he alleged were the singer's genitals.[83]
But screwed-up parents continued to do so. And the kids, they're almost always from broken families, little surprise (predators know what they're doing), and it was only a matter of time until another one got hurt. Another 13 year-old, Gavin Arvizo:
During the alleged sexual incidents, Jackson wore underpants, and the accuser wore underpants or pajamas. On one brief occasion the accuser and his brother claimed they saw Jackson naked, but both boys described the incident differently. According to the brother, Jackson purposefully exposed himself and his penis was erect, but according to the accuser, Jackson only came up the stairs from the bathroom to the bedroom while unclothed, retrieved something and went downstairs. Even if the incident was non-sexual, this was significant to the brothers, because they had never seen a naked adult before.
The accuser told a school administrator at a date after he had left Neverland that Jackson had not molested him. Later, at the trial, he said that this was not true, that he had lied because he was already teased after the airing of the Bashir documentary, and he feared that the teasing would get worse if he would have told the truth, which, as he now said, is as follows: on one occasion Jackson manipulated the accuser's genitals for about five minutes, causing the accuser to ejaculate (count 2); the next day Jackson started it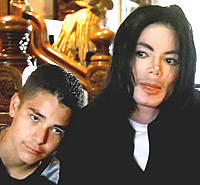 again (count 3) and also tried to guide the accuser's hand to Jackson's genitals, but the accuser pulled away (count 6). The accuser said that he was happy at Neverland, and that only after leaving did he realize he didn't want to be there anymore.
The boy's brother claimed that Jackson had showed them pornography, both via the Internet and magazines. Allegedly, he showed them photographs of topless women, while stating "Got milk?". Apparently he also leaned in and whispered to Prince Michael II, who was sleeping nearby, "Prince, you're missing some pussy" while the accuser and the accuser's brother stared at the images on the computer screen. Other accusations include coercing the boys into "cussing," and swearing them to secrecy, insisting that they do not tell anyone "even if they have a gun to your head."

The exact same age and sex of teens,  sleeping with them in his bed, creating a 'secret world', providing them with pornography,  plying them with 'Jesus Juice', appearing naked in front of them–does anybody doubt that these things didn't happen? Even his ardent defenders would likely sadly admit, yes, these events occurred, but rule out the actual sex crime.
But who the hell acts like that? This is my point–these behaviors are so bizarre and so wildly unacceptable that there's no doubt about what was really going on: Mega-Superstar Michael Jackson was a child molester. Period. I can't buy any other reality because no other exists. The guy was a flat-out criminal.
Time, now, to ask: Aren't we somewhat guilty of letting him get away with these horrible crimes? Not individually, but collectively? Weren't we so struck by fame and those it accompanies we actually invoked a second reality for them, one in which they're just not people any more? The Famous, they're not assholes/they're complicated, they're not selfish/they're focused, not greedy/they're hungry, not cruel/they're driven, not careless/they're busy. It looks that way to me. In the end, they don't even die, they just live on. We make them bigger than life, and anything bigger than life just can't be alive.
Jackson was surely alive, though, as anyone is who's cursed with an evil disease. His disease was child molesting, and it was a malady caused by his brain organization. As with other predators like him, it could probably be traced to developmental causes and perhaps, additionally, genetic contributions as well. In the future, I'm sure molestation will be recognized as a disease, but this won't be to mitigate its evil; it'll be to put the onus upon the seriously sick to take responsibility for his or her heinous problem and get psychiatric treatment and support as soon as possible. People will have to accept their dangerous drives and the responsibilities they demand.
And this is where I can damn Jackson with impunity. He organized his whole meteoric life to dazzle and seduce his victims. Albeit not necessarily prolific, the guy has to be recognized as one of the most effective molesters in history. There is almost no way, with the monstrous size of his intoxicating fame, that a mixed-up teen could have had a chance once Jackson put his mind to it. And how many troubled parents would have been able to figure out that the most famous person in the world was an obvious criminal, casually willing to look the part of shameless monster in public? It's almost too much to believe, especially if you're unfamiliar with how predators operate.
It is, however, exactly how Michael Jackson operated. One of history's biggest celebrities was an open and obvious scumbag, and people practically knocked down his door to offer up their poor boys. Can we please remember that his victims will be revisiting their private hells while practically everybody else on the planet cries for the 'tragic' Superstar? It'd be a decent thing to do. We can also be thankful that the whole obscene string of crimes has ended now. Good riddance, famous child predator.
---
JACKSON DEFENDERS: if you really think the guy wasn't a sexual predator, then feel free to take a crack at this post. Don't bother, you can't win.